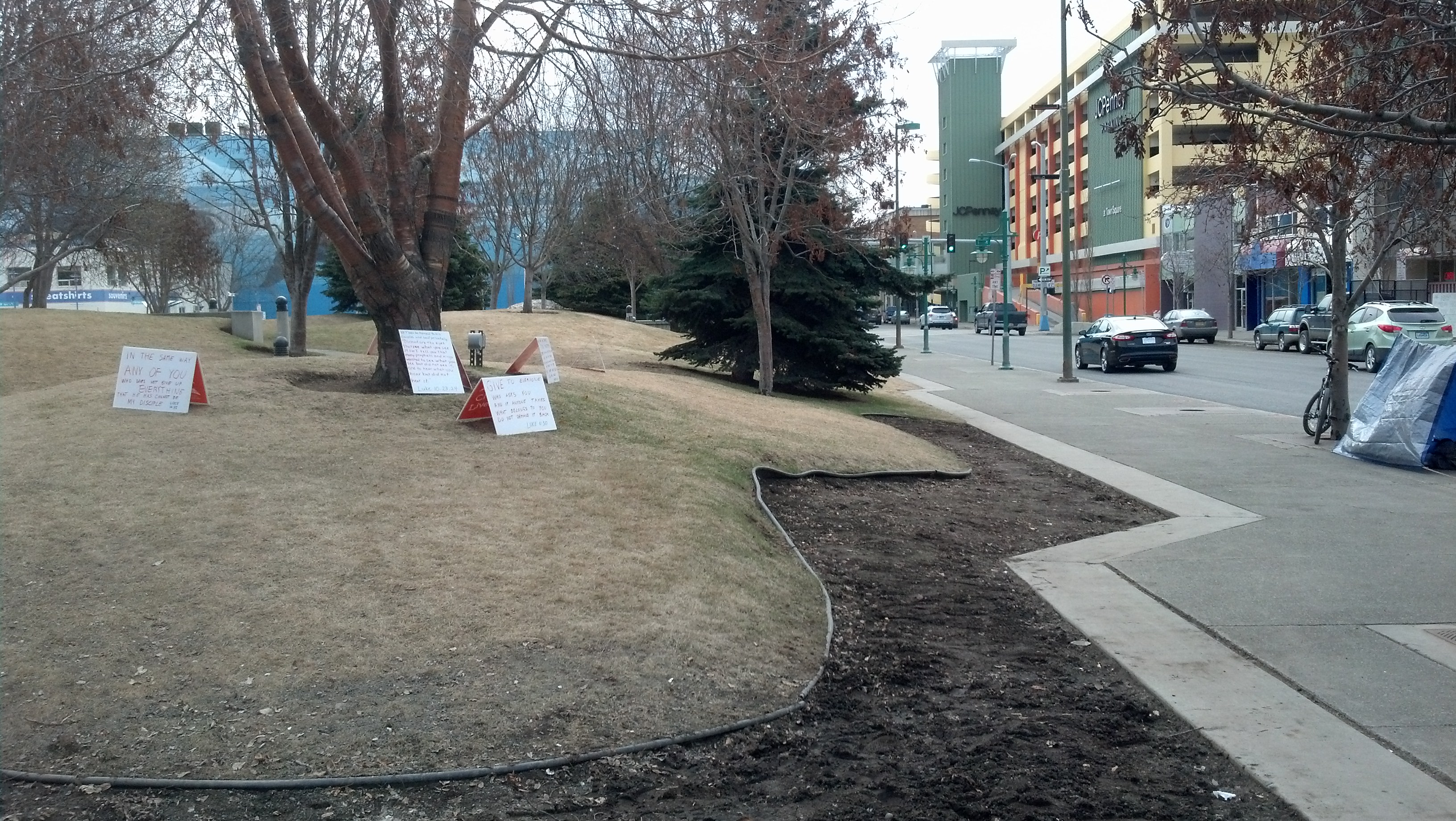 Some rain fell during the night, then let off in the morning, then resumed again in the afternoon. The tarp is fine to stay dry in a light rain, but wouldn't withstand a downpour. Also, it's wide open at the ends. I'm starting to call it the "Wind Tunnel".
I preached several times today, since it is Sunday, starting at nine in the morning, and continuing every hour, on the hour, through noon. I eased off in the afternoon as the rain started to fall, but did call my mom to wish her a happy Mother's Day, talked her through setting up her tablet for USB tethering, and let several other people call their mothers on my phone. I also put up signs that read "Free Bike Rides" and "Free Bike Rides, Phone Calls, Food".
The bike disappeared while I went into the mall to use the toilet.