BRENT BACCALA
---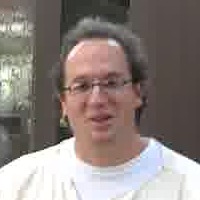 BACKGROUND
After studying physics in college, I spent over a decade teaching and programming computer systems, primarily networks. I initially developed freesoft.org to be a source of freely available Internet engineering information, and have participated in the development of numerous free software projects. Recently, I've returned to my academic roots in mathematics and physical sciences, and my spiritual roots in Christianity. God led me to Alaska, where I have been advocating a Christian Revolution.
EXPERIENCE
2013

2012

2011

2010

2009

2008

2007

2006

2005

2004

2003

2002

2001

2000
SKILLS
Programming: C, Java, C++, Perl, Prolog, Tcl/Tk, LISP
Teaching: corporate training, some high school
Writing: technical essays, political polemics, sermons, documentation and courseware
Languages: English (native speaker), Spanish (self taught; intermediate skill) Russian (five years in high school/college; no skill)
Electronics: analog and digital circuit design and construction
Operating Systems: Linux, UNIX variants, cisco
Networking: TCP/IP Internet
Hobbies: literature, piano, soccer, baseball
EMPLOYMENT
2002 - Washington and Lee High School
1997-2000 - Automation Research Systems, Ltd
1995 - Data Transfer Group, sandiego.com
1993-94 -Mesa Consulting, L.C.
1991-92 - Chesapeake Computer Consultants, Inc
1991 - Administrative Computer Center, University of Maryland
1990 - Office of Campus Activities, University of Maryland
1985-1987 - CAD/IG, United States Naval Academy
EDUCATION
Chesapeake Senior High School, Pasadena, MD; graduated 1987
University of Maryland Baltimore County (part-time while in high school)
University of Maryland College Park (physics/math double major; 1 literature course short of B.S.)
CONTACT
Brent Baccala can be reached on the Internet as cosine@freesoft.org.

References available on request